---
The first Initial Public Offering (IPO) by a Bitcoin company in
Australia, and the globe at large, was supposed to happen in the July of
2015.
"Bitcoin Group Limited has lodged
its IPO Prospectus to Australian Securities and Investments Commission
(ASIC) today," the Melbourne-based company announced on the 29th of June
through a short press
release
tinged with chirpiness, "Share application will open on
7th July 2015 unless extended by ASIC."
Bitcoin Group would become the second bitcoin-related business to be
listed on the Australian Stock Exchange (ASX) after digitalX, which
achieved the same status in June
2014
through reverse listing.
That did not come to pass, though. The date was pushed to September,
then November and then December. Indeed, the company has had to lodge
and relodge its IPO prospectus several times.
Almost all the stop orders to the process to the public trading have
been occasioned by Bitcoin Group failing to follow the stringent
requirements that the Australian Securities and Investments Commission
(ASIC) imposes on companies seeking to sell their shares to the public
through the ASX.
With the past in mind, hold your breath and wait
At least one stop order was warranted by the firm releasing
information in its prospectus on
WeChat,
a social media platform, which apparently wasn't supposed to happen. The
rest were on particular procedural issues raised by the regulator on the
application.
Now everyone is holding their breath waiting to see whether the new date
of February 2nd, 2016, announced this
week
will hold. Of course, it won't be a surprise if there is another halt.
That is how Bitcoin Group's journey towards having it shares traded on
the Australian Stock Exchange (ASX) has been characterized.
Who is Bitcoin Group?
Bitcoin Group Limited is a Bitcoin mining company. Its sole business is
securing bitcoin transactions by providing hash power to the Bitcoin
network. Its revenue comes in the form of new bitcoins rewarded to those
who provide the mining service.
Bitcoin Group to own 13.4% of the mining power by March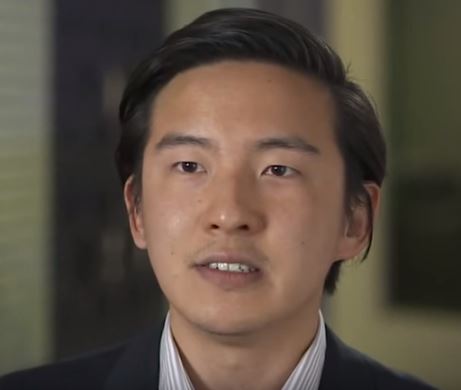 The company's CEO, Samuel Lee, has indicated that, going into the IPO, Bitcoin Group operates over 6000 specialized units of mining equipment in over seven different locations around the globe.
Currently, at least before the listing, the company has Harry Wang,
Victor Huang and Richard Gu as its primary
investors.
When all is done in February 2016, the three gentlemen plan to retain
their shareholding in the business at about 8%.
Perhaps in a bid to encourage more investors to look in its direction
during this critical moment of its existence, the company has predicted
that, by March 2016, it will be controlling
13.4%
of the global Mining hash power.
This will make it one of the single largest players in the space and
that makes the IPO in February even more worth watching by the Bitcoin
community, especially with Bitcoin price in mind.
"This is good for investors who, ultimately, will be better placed to
make informed decisions about the role and merits of a company like
Bitcoin Group," Samuel Lee has
said
of these predictions, "As an industry leader and soon-to-be share market
pioneer, we play a critical role in continuing to educate the market
while providing investors access to an exciting, high-growth industry
sector through a profitable investment vehicle."
On a mission to improve capacity and efficiency
Bitcoin Group, listing under the code 'BCG', seeks to raise about AU$20
million from the public through 100,000,000 shares issued at AU$0.20
each. This will represent 60 percent of its capitalization. The total
market valuation of the company is estimated to be about AU$33
million
after the listing.
Chief Executive Officer, Samuel Lee, has also
explained that 90% of the
money collected will go into acquiring new hardware and opening new
mining farms. This is reportedly in line with the company's long-term
mission of increasing the mining capacity and efficiency.
But there is more that this listing and IPO could achieve both for
Bitcoin Group and the entire Bitcoin industry around the globe.
The IPO gives Bitcoin Group legitimacy and publicity, benefits, which
could quickly spread to the entire industry. This same argument, at
least, the first part, was expressed by Charles
Allen,
CEO Bitcoin Shop, when his company in early 2014 became the first
Bitcoin company in the US to be publicly traded. "We think it [being
traded publicly] brings us legitimacy," he had said.
However, Bitcoin Shop, which is an online store selling consumer goods
for bitcoin, unlike Bitcoin Group, got its place in the stock market
through reverse merging with TouchIT Technologies Inc., and not through
an Initial Public Offering.
If target reached, Bitcoin price could respond positively
That aside, if at the end of the offering period Bitcoin Group can
achieve its goal of AU$20 million or anywhere nearby February 25th,
when it is scheduled to close, then that will be a tremendous boost not
only to the company itself but also to Bitcoin, the technology and, even
more importantly, currency.
Confidence in the cryptocurrency among other potential investors will
grow, which in turn will lead to more demand and probably higher Bitcoin
prices.
The impact shouldn't be expected to be that big, though. However,
coupled with other factors such as the turbulence the global markets are
experiencing as a result of the downturn in the Chinese economy, and
then it makes a lot of sense that it matters.
Scared investors around the globe are bound to take note of a company
mining bitcoin being traded on a mainstream stock market; the second
largest in Australia, for that matter. The impression coming out of this
association will, of course, portray Bitcoin in a positive light.
Therefore, while hoping that there won't be another stop order before
February 2nd, Bitcoin Group IPO is one of the things to have in the back
of your mind as you watch Bitcoin price movement in the next few weeks.
Australian Securities Exchange
entrance
image from Wikipedia
Sam Lee Image from
YouTube