---
Airbnb has acquired ChangeCoin. This is one of the biggest
Bitcoin news this week. The settlement amount involved in the
acquisition has not yet been disclosed.
But what makes it even more interesting are the reports that what
informed Airbnb action was not really the business ChangeCoin does or
the potential of it growth, but rather the team of Blockchain experts it
has put together over time.
===
Airbnb wants to use these engineers to build its own Blockchain
solutions. Simple.
Nevertheless, the deal adds to the list of mainstream technology
companies that have sought to have the blockchain technology within
their systems. IBM, Microsoft and Linux Foundation are some of the other
major technology brands that have taken steps to harness the opportunity
the technology offers.
Indeed, it is not an overstatement to argue that this is slowly turning
into a rush to be part of what could well turn out to be the biggest
technological shift of the 21 century.
It was just a matter of time
Airbnb interest in the Blockchain technology has not really been a
secret. In an interview with CityA.M in early March 2016, Nathan Blecharczyk, its co-founder, alluded to the ambition of the company to use the technology to manage its user data.
"We're looking for all different kinds of signals to tell us whether
someone is reputable, and I could certainly see some of these more novel
types of signals being plugged into our engine."
Hardly anyone, though, outside the two firms, expected the acquisition
with ChangeCoin's team of engineers being the target. Even so, Airbnb is
not the first company to invest in a Blockchain startup as a route to
acquiring capacity in the technology.
Who are ChangeCoin?
ChangeCoin is the company behind ChangeTip, an over the internet
micropayment service. The startup initially used bitcoin, which is less
costly to move around in small amounts with no regard for international
borders.
It did, however, later include some fiat currencies, notably the dollar.
Nevertheless, the Blockchain remains its underlying infrastructure.
A likely Bitcoin killer application
The San Francisco based company was founded in December 2014 by Nick
Sullivan.
Nick Sullivan is an ex-Yahoo engineer who is also the co-founder of
Command Line Interactive, a startup providing product design and
development services to technology companies.
ChangeCoin has so far raised over $8.6 million from several investors
including Pantera Capital.
Despite having not attracted a lot of capital, as compared to other
Bitcoin startups, by many other standards, ChangeCoin is one of the very
successful and innovative within the Bitcoin ecosystem. Indeed, some at
one point described ChangeTip as Bitcoin's likely killer application.
That it was the kind of service that could carry Bitcoin to mainstream
usage.
The ChangeTip service enables internet users to appreciate one another
through monetary tokens. Instead of like someone post on social media
for instance, one would send them a few coins.
Even more importantly, ChangeTip has challenged the old way of online
content creators earning primarily from advertisement. Many now believe
that Tipping could become the alternative way to compensate online
content creators.
Some of the platforms on which ChangeTip is available include Twitter,
Slack and Reddit.
A place to buy and sell accommodation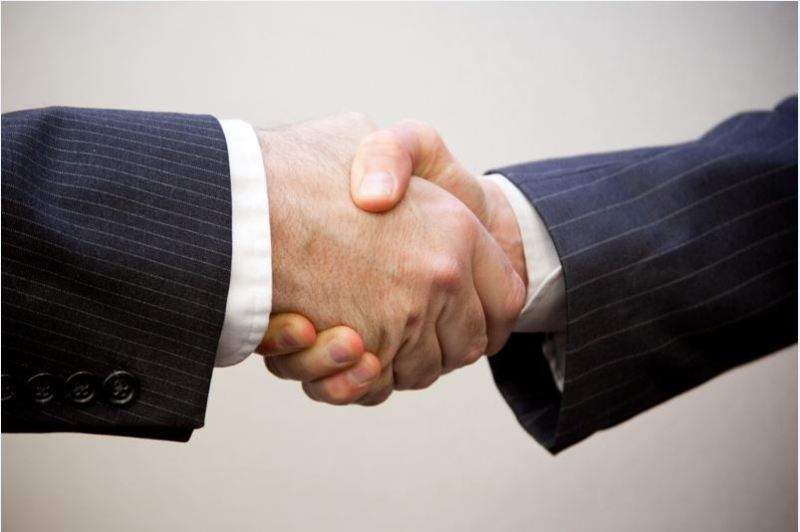 On its part, Airbnb was founded by Brian Chesky, Joe Gebbia and Nathan
Blecharczyk in August 2008. It fast became the go to place for travelers
who were looking for cheap accommodation.
The website also became popular with home owners who wanted to generate
an extra income by hosting travelers in their homes.
Apart from people willing to host travelers in their homes, it now also
includes rentals in its listings. The Airbnb site boasts of 1,500,000
listings in 34,000 cities and 190 countries with over 17 million users
around the globe.
The acquisition of ChangeCoin is the tenth it has done. But it is the
first one that uses the Blockchain technology.
Airbnb is based in San Francisco, California as well. It has so far
raised capital of about $2.39B in 8 Rounds from 32 Investors. Its list
of investors includes the likes of Andreessen Horowitz, Ashton Kutcher
and China Broadband Capital.
Apparently reputation is key to the business that Airbnb is involved in.
"Within the context of Airbnb, your reputation is everything,"
Blecharczyk has said, "and I can see it being even more so in the
future, whereby you might need a certain reputation in order to have
access to certain types of homes."
Of course, travelers want to know if they can trust their hosts and the
hosts want to be sure the persons they accommodate are good people.
Indeed, while matching travelers with homeowners, the site provides
users with a review and rating management system.
What now for ChangeTip?
It does not need rocket science to understand that Airbnb handles tones
of data on a daily basis. That calls for a robust system that guarantees
security and efficiency.
The company is seeking to use the powerful, open ledger system that the
blockchain is to make this data accessible to its users and partners
while reducing the risks that come with exposure.
It is therefore accurate to state that the Blockchain's paradox of
making information accessible to everyone while at the same time having
it secure such that no one in the wild west of the internet can use it
in a way it was not intended has won over another major brand.
However, what is not clear at this moment is the effect this acquisition
will have on both the long and the short term strategies of ChangeCoin.
In particular, it is not known yet whether, specifically, the ChangeTip
service is going to lose out and perhaps die a slow death as the
engineers are tasked with the responsibilities of building solutions
that gather for the needs of the larger Airbnb customer base.
Having stated that, it is possible that Airbnb will incorporate the
tipping service onto its platform and make it even better. Who knows?
Images courtesy of Fotolia and
Youtube